Zhuhaishi Shaohui Technology Co.,ltd

Zhuhaishi Shaohui Technology Co.,ltd Steroid Homone Powder Supplier
Home>Products>Weight Loss Steroids>T3 Na / Liothyronine Sodium CAS55-06-1 Anti Aging Hormone Steroids Pharmaceutica
English
T3 Na / Liothyronine Sodium CAS55-06-1 Anti Aging Hormone Steroids Pharmaceutica
steriodshow

55-06-1

china manufactuer

USP

10g

Negotiable

Special disguised packaging or as your demand

within 12hours after payment

Western Union, MoneyGram, T/T,Bitcoin

plent of stock
Zhuhaishi Shaohui Technology Co.,ltd2020-07-10 09:46:19

Welcome to my shop! Glad to serve you! Please send your question!
Product Details
| | | | | | |
| --- | --- | --- | --- | --- | --- |
| Assay: | 98% | Packing: | Special disguised packaging or as your demand | Delivery: | EMS, DHL, FedEx, Express courier. |
| Payment terms: | Western Union, MoneyGram, T/T,Bitcoin | CAS register number: | 55-06-1 | Molecular formula: | C15H11I3NNaO4 |
| Molecular weight: | 672.96 | Appearance: | White or white crystal | EINECS: | 200-223-5 |
Product Description
1.The products information
 
Liothyronine is a form of thyroid hormone used to treat hypothyroidism and myxedema coma. It is marketed as the sodium salt under the brand name Cytomel (or Tertroxin in Australia).

Quick details:
T3 Na Liothyronine Sodium Powder
Alias: Cytomel T3 ; 3,3,5-triiodothyronine sodium
CAS ID:55-06-1
M.F.:C15H11I3NNaO4
M.W.:672.96
EINECS:200-223-5
Assay:99% by HPLC
Melting point:205°C
Appearence:White to beige powder.
Usage:Liothyronine Sodium (T3 Na) is a synthetic variant of the human bodys own thyroid hormone.

T3  Description:
1. Triiodothyronine, also known as T3, is a thyroid hormone. It affects almost every physiological process in the body, including growth and development, metabolism, body temperature, and heart rate.
2. Production of T3 and its prohormone thyroxine (T4) is activated by thyroid-stimulating hormone (TSH), which is released from the pituitary gland. This pathway is regulated via a closed-loop feedback process: Elevated concentrations of T3, and T4 in the blood plasma inhibit the production of TSH in the pituitary gland. As concentrations of these hormones decrease, the pituitary gland increases production of TSH, and by these processes, a feedback control system is set up to regulate the amount of thyroid hormones that are in the bloodstream.
 3. As the true hormone, the effects of T3 on target tissues are roughly four times more potent than those of T4.Of the thyroid hormone that is produced, just about 20% is T3, whereas 80% is produced as T4. Roughly 85% of the circulating T3 is later formed in the thyroid by removal of the iodine atom from the carbon atom number five of the outer ring of T4. In any case, the concentration of T3 in the human blood plasma is about one-fortieth that of T4. This is observed in fact because of the short half-life of T3, which is only 2.5 days.This compares with the half-life of T4, which is about 6.5 days.
4.Liothyronine Sodium (T3 Na) is a synthetic variant of the human bodys own thyroid hormone.As you
May already know, most natural T3 is not produced directly by your thyroid gland, but rather is
Converted from the T4 thyroid hormone.
Natural T3 is a regulator of the oxidative metabolism of energy producing substrates (food or stored
Substrates like fat, muscle, and glycogen) by the mitochondria.

Hormones of the Thyroid:
The two main hormones the thyroid produces and releases are T3 (tri-iodothyronine) and T4 (thyroxine).
A thyroid that is functioning normally produces approximately 80%T4 and about 20% T3, though T3
Is the stronger of the pair.

Liothyronine is a synthetic form of thyroid hormone (T3) used to treat hypothyroidism and myxedema coma.It is also used as an augmentation strategy in treating Major Depressive Disorder when used in combination with antidepressants.[1] It is marketed as the sodium salt under the brand name Cytomel
(or Tertroxin in Australia).

Application:
It affects almost every physiological process in the body, including growth and development, metabolism, body temperature, and heart rate.T3 increases the basal metabolic rate and, thus, increases the body
Soxygen and energy consumption.The basal metabolic rate is the minimal caloric requirement needed
Tosustain life in a resting individual.T3 acts on the majority of tissues within the body, with a few
Exceptions including the spleen and testis.It increases the production of the Na+/K+ -ATPase
And, in general,increasesthe turnover of different endogenous macromolecules by increasing
Their synthesis and degradation.

Cytomel doses are often another concern;You obviously dont want to take too much but you dont
Want to take too little either;Otherwise what would be the point?

A mere 25mcg of Cytomel will burn a ton of fat;Thats one tablet per day but your body will adapt
Quickly.Remember, our bodies do not want to lose weight, especially when we start creeping into very low body-fat levels.

It will do all it can to adjust and slow down the fat burning process, that is why we must slowly and methodically raise the dose of Cytomel as we go along.There is no need to begin use with a high
Dose;Proper use will begin low and creep up as you go along;It should be noted 100mcg to 125mcg
Per day is the maximum dose anyone should ever safely use.

Further, coming off Cytomel is another important step.Many argue the proper protocol;Some will say stopping cold turkey is fine.In the sense that it wont kill you, sure, cold turkey is fine but you may
Indeed find a smoother transition if you simply lower the dose and come off slowly.A drop in Cytomel dosage to 25mcg every day for one or two weeks will allow for a smoother ride and a happier individual
In the end.

Liothyronine is the most potent form of thyroid hormone. Chemically, it is nearly identical to triiodothyronine (T3). As such, it acts on the body to increase the basal metabolic rate, affect protein synthesis and increase the bodys sensitivity to catecholamines by permissiveness. The thyroid hormones are essential to proper development and differentiation of all cells of the human body. These hormones also regulate protein, fat, and carbohydrate metabolism, affecting how human cells use energetic compounds.
In comparison to levothyroxine (T4), liothyronine has a faster onset of action as well as a shorter biological half-life, which may be due to less plasma protein binding to thyroxine-binding globulin and transthyretin.
Physicians can use this instead of or in addition to levothyroxine (T4) for patients undergoing thyroid withdrawal. When a patient has thyroid cancer or Graves disease, ablation therapy with radioactive iodine can be used to remove any trace thyroid tissue. For 131I therapy to be effective, the trace thyroid tissue must be avid to iodine. The best method is to starve the tissue of iodine but this can lead to hypothyroid symptoms for the patient. Withdrawal from levothyroxine can be done but it takes six weeks of withdrawal for the remaining thyroid tissue to be completely starved. Six weeks is needed owing to levothyroxines long half life. Six weeks can be inconvenient for the patient and delay treatment. Liothyronine instead can be taken and withdrawn from for two weeks to starve the thyroid tissue. This is much safer and more convenient than levothyroxine.

T3  COA:



Item




Specification




Result

 



Appearance




An odorless, almost white or buff colored powder




Pass

 



Solubility




1,Very slightly soluble in water




Pass

 



2,slightly soluble in alcohol




Pass

 



3,practically insoluble in most other organic solvents




Pass

 



4,disolves in diluted aqueous sodium hydroxide solutions




Pass

 



Identification


A) Heat about 50 mg with a few drops of sulfuric acid in a
Porcelain crucible:Violet vapors of iodine are evolved.



Pass

 



B)The retention time of the major peak is confirm to the RS




Pass

 



Loss on Drying




Not more than 4.0%




0.46%

 

[a]20/D
C=1 in 1M HCl/EtOH 1:4



+18 ~ +22o




+20.9o

 



Assay(HPLC)




Not less than 95.0%




99.18%

 



Levothyroxine sodium




Not more than 5.0%




0.68%

 



Conclusion:




Up to the Standard for Export

Steroid Cycle
1, Front end loading-this cuts down on wasted time in the beginning of your cycle waiting for the doses to reach full therapeutic levels . The use of orals in the beginning of a cycle is a popular component of a cycle. While it is not a necessity, it too is a (different) type of front end load. For the advanced Bodybuilder, Dbol should be taken in the beginning of a cycle as well as loading the injectables since the anabolic response from Dbol is alleged to be by a different mechanism than most injectables. If one had to chose between a Dbol load and and injectable load, in most cases, the injectable load should be preferred over the Dbol load.
2, Injection frequency- This is crucial to obtaining even blood concentrations of androgens. Ideally, the more often injected, the better. An acceptable rule of thumb is "inject at half of the half life." For instance, if the half life of a steroid is 7 days, this should be injected at least twice weekly. For cycles that involve multiple injectables, the injections should be fractioned out and divided up based on the injectable with the shortest half life. For instance, if you were doing a test propionate and deca cycle, the old school way to do it would be to inject the prop EOD and the deca once a week. Both compounds should not be viewed as separate, but together with total androgen concentration taken into consideration. If you injected the deca only once a week, probably along with one of the propionate injections, that day will have a much larger spike on total blood androgen concentrations. Instead, the deca should be split up and taken with the propionate injections, EOD. This way there is no one day of the week that has a "spike" and even blood concentrations are maintained throughout the week.
3, Ending the cycle- Switching to shorter esters toward the end of a cycle makes perfect sense however not too many guys incorporate this practice- perhaps because of the lack of variety of drugs. The modern cycle should include replacing long ester injectables with shorter ones so that recovery time is made more efficient. The necessity of switching to shorter esters toward the end of a cycle depends on the type of drugs used. Longer esters such as deca and equipoise should be replaced with shorter acting versions of these compounds no later than four weeks before the end of a cycle. Medium length esters such as t-enanthate and cypionate should be replaced no later than three weeks before the end of a cycle. A couple examples of appropriate replacements are: trenbolone acetate and testosterone propionate. There is no need to "load" these compounds in the middle of a cycle since 1) they are already "fast acting" and 2) blood androgen concentrations are already high.
4, Recovery With the replacement of the faster acting injectables toward the end of a cycle, the "wasted" time between the end of a cycle and beginning of clomid therapy is reduced. For instance, if 100mg TA is used ED, clomid therapy may begin in as little as 5 days after the last shot. This tremendously improves time efficiency. Clomid Or post cycle therapy usually last for four weeks.

When the above recommendations are made, your cycle itself is made much more efficient and if recovery time is made more efficient as well, time "off" AAS may very well be reduced so that the overall efficiency of AAS use over time is tremendously improved.


T3  Doses
Because T3 has a short half-life, divided doses are preferable to a single dose, except where total daily dosing is small. For example, with a dosing of 12.5 mcg.day this would best be taken as a single dose in the morning, but with 50 mcg/day, dividing the daily amount into three or four doses would be better than taking the entire amount at one time.
After extended use of T3 at a suppressive dose, natural production is suppressed for some time after discontinuing T3 use. Generally the duration appears related to the length of use. In cases of brief usage theres typically no noticeable period of low function post-cycle, but with extended cycles the duration of low function can be measured for as long as about six weeks in some cases. The literature article "Recovery of pituitary thyrotropic function after withdrawal of prolonged thyroid-suppression therapy" provides an example of difficulty that can be encountered in recovering good thyroid production after a long period of oral thyroid use. While in this study all the subjects did recover "normal" thyroid production, as also happens routinely in bodybuilding use, the "normal" that they ended up with was the rock-bottom end of the normal range, about 40 mcg/dL total serum T4 and about 80 ng/dL total serum T3. These are not levels one wants to be at, and are low enough that metabolism would be impaired.
High dosage of T3, typically starting at about 75 mcg/day but in some cases not starting until about 100 mcg/day, can cause tachycardia (elevated heart rate) and muscle weakness, and can be catabolic or at the least reduce anabolism. High dose anabolic steroids, of course, tend to mask this latter effect. Very high levels of T3 are dangerous to the heart.
 
SIDE EFFECTS:

common side effects for T3 as possible headaches, hot flushes, weight gain, sweating, heat intolerance, heart palpitations with irregular heart beat, painful aching in the calves, an increase in bowel activity, irritability, anxiety, menstrual problems, hair loss, depression, exercise intolerance and chest pain.
Related products list
1.Hot sales steroid and peptide products list
| | | |
| --- | --- | --- |
| Testosterone Acetate | Trenbolone Acetate | T-A001 MGF 2mg        |
| Testosterone Cypionate | Trenbolone Enanthate | T-A002 PEG MGF 2mg   |
| Testosterone Decanoate | Boldenone Acetate | T-A003 CJC-1295 with DAC 2mg   |
| Testosterone Enanthate | Boldenone undecylenate | T-A004 CJC-1295withoutDAC 2mg   |
| Testosterone Isocaproate | Boldenone Cypionate | T-A005 PT-141 10mg |
| Testosterone Phenylpropionate | Boldenone Propionate | T-A006 MT-1 10mg |
| Testosterone Propionate | Nandrolone Decanoate | T-A007 MT-2 10mg |
| Testosterone Undecanoate | Nandrolone phenylpropionate | T-A008 GHRP-2 5mg   |
| Mesterone | Nandrolone undecylate | T-A009 GHRP-6 5mg   |
| Testosterone Sustanon 250 | Nandrolone cypionate  | T-A009 GHRP-6 10mg |
| Clostebol Acetate | Nandrolone propionate | T-A010 Ipamorelin 2mg   |
| Methylandrostanolone | Methyltrienolone | T-A011 Hexarelin 2mg   |
| Methenolone Enanthate | Drostanolone Propionate | T-A012 Sermorelin 2mg   |
| Methenolone Acetate | Drostanolone Enanthate | T-A013 Oxytocin 2mg   |
| Anadrol | Stanolone | T-A014 TB500 2mg   |
| Anavar | Tadalafil | T-A015 pentadecapeptide BPC 157 2mg   |
| Winstrol | Vardenafil | T-A016 GH 176-191 2mg   |
| Clomifene citrate | Dianabol | T-A017 Triptorelin 2mg   |
| Toremifene citrate | Tamoxifen Citrate | T-A018 Tesamorelin 2mg   |
| Finasteride |  hydrochloride | T-A020 Gonadorelin 2mg   |
| T-A022 Selank 5mg | T-A021 DSIP 2mg   | T-A020 Gonadorelin 10mg |
2.The main Product list
| | | | |
| --- | --- | --- | --- |
| English name |   CAS No | English name | CAS No |
| Ostarine,MK-2866, Enobosarm |  841205-47-8,1202044-20-9 | AICAR | 2627-69-2 |
| Andarine (S-4) | 401900-40-1   | SR9009    | 137986-29-9  |
| Andarine (GTX-007)  | 401900-40-1   | SR9011   | 1379686-30-2 |
| MK-677, Ibutamoren, | 159752-10-0   | RAD-140 | 118237-47-0 |
| LGD-4033 |  1165910-22-4 | Flibanserin | 167933-07-5 |
| GW-501516(cardarine)  |  317318-70-0    |  Karfedon | 77472-70-9  |
| Sunifiram |  314728-85-3    | Coluracetam    | 135463-81-9    |
| OLMIFON |  63547-13-7 | Pirfenidone | 53179-13-8 |
The information you want to know
1.Payment terms:Western Union, MoneyGram, T/T,Bitcoin
2.Delivery Time:within 12hours after payment
3.Supply Ability:Plenty in Stock
4.Packing:Special disguised packaging or as your demand
5.Delivery:EMS, DHL, FedEx, Express courier.
About us
this is  ivy from china work in Zhuhaishi Shuangbojie Technology Co., Ltd, ,our company are the leading manufacturer and specialize in steroid hormone both liquid & powder and sexual enhancement for over ten years, with top quality. high purity and competitive price. it is mainly sold to pharmacy company and health care company in abroad, like USA, Canada, UK, Brazil, Netherlands, Ireland, New Zealand,
Austria, Australia and so on.
Main products contains  testosterone series, nandrolone series, boldenon series , trenbolone, metenolone, oxymetholone, stanozolol, methandienone etc.
Assay is over 99%.  (Samples are available for your testing, but charge for delivery.)
Discreet package will be uesd for 100% clearance rate. Hope to cooperate with you very sincerely.
if you need any one pls contact me skype--IVY3029 MARIN
Why choose us
Everything     just     for        you
Our advantages 
High quality with competitive price
1) Standard: Enterprise Standard
2) We are manufacturer and can provide high quality products with factory price. 
3) Quality can be promised. Hot sell to Worldwide.
 Fast and safe delivery
1)  Parcel can be sent out in 24 hours after payment. Tracking number available
2)  Secure and discreet shipment. Various transportation methods for your choice. 
3)  We have our own agent/remailer/distributor who can help us ship our products very fast and safe, and 
   we have stock in there for transferring. 
4) Tracking your order at any time. Inform your orders further new situation at any time.
Our clients throughout the world.
1) Professional service and rich experience make customers feel at ease, adequate stock and fast delivery meet their desire.
2) Market feedback and goods feedback will be appreciated, meeting customerss requirement is our
responsibility.
3)  High quality, competitive price, fast delivery, first class service gain the trust and praise from the
customers.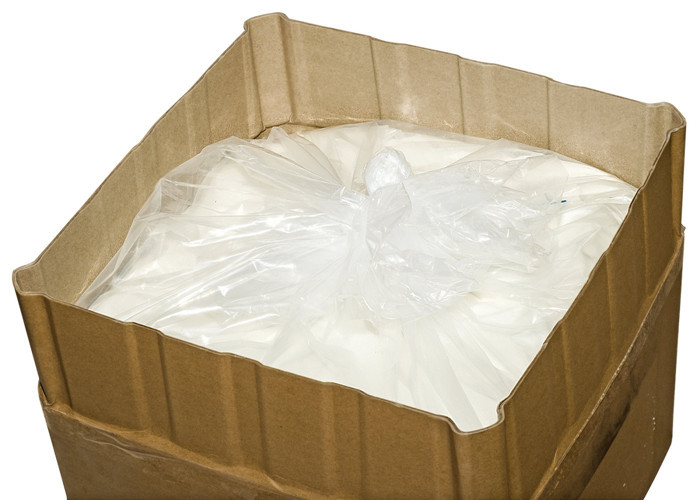 T3 Na / Liothyronine Sodium CAS55-06-1 Anti Aging Hormone Steroids Pharmaceutica Images
Contact Us
Zhuhaishi Shaohui Technology Co.,ltd

Address

Phone(Working Time)

Fax