Zhuhaishi Shaohui Technology Co.,ltd

Zhuhaishi Shaohui Technology Co.,ltd Steroid Homone Powder Supplier
Home>Products>Testosterone Steroids>Testosterone Steroid powder Testosterone propionate CAS 57-85-2 C22H32O3
English
Testosterone Steroid powder Testosterone propionate CAS 57-85-2 C22H32O3
nanjian

57-85-2

china

iso9001

10g

negotiate

package discreet and hidden package according to specific requirement

within 24 hours after payment

Western Union, Money Gram , T/T, Bitcoin

1000kg/month
Zhuhaishi Shaohui Technology Co.,ltd2020-07-10 09:46:19

Welcome to my shop! Glad to serve you! Please send your question!
Product Details
purity:
99%
MF:
C21H30O3
MW:
344.49
Delivery ways:
EMS, DHL, TNT, FedEx, UPS, etc.
Identification:
By TLC positive
Standard:
USP/BP/CP/EP
Chemical properties:
white powder
email:
[email protected]
Product Description
CAS:57-85-2 Testosterone Steroids powder Testosterone propionate
Product name:Testosterone propionate
molecular structure:
Test prop dosage and side effects for bodybuilding steroids cycle test propionate half life
Product Name: Testosterone Propionate
CAS: 57-85-2
MF: C22H32O3
MW: 344.49
Storage: Ventilation low temperature drying
Delivery: priority to the use of DHL, TN, FedEx, HKEMS, UPS,TOll etc.
EINECS: 200-351-1
| | | |
| --- | --- | --- |
| Test Items | Specification | Test Results |
| Appearance | White or almost white crystalline powder | white crystalline powder |
| Loss on drying | <=0.5% | 0.24% |
| Optical rotation | +69℃~+74℃ | 73.3℃ |
| (HPLC)Assay | 97-103.0% | 98.81% |
| Free acid | 0.5%max | 0.21% |
| Conclusion | The aboye product conforms analysis standard | Conform |
Description :
Testosterone Propionate is regarded as a fairly popular and common anabolic steroid, as but to a far lesser extent than most other esterified variants of Testosterone. This is because of the previously mentioned aspect of inconvenience concerning Testosterone Propionate doses and dosing schedules, which will be further explained in more detail. Testosterone in any of its forms serves as an absolutely essential anabolic steroid that should be utilized in literally every single cycle, and there are no exceptions to this rule. Testosterone Propionate in particular is less commonly used as a first-time anabolic steroid by brand new beginners to the world of anabolic steroids. This is because of its short-acting nature with its short half-life necessitating frequent Testosterone Propionate doses (every other day injections at the very least), which presents a far greater degree of inconvenience for beginners, as the majority of newcomers might not enjoy such an inconvenient administration schedule. Therefore, Testosterone Enanthate and TestosteroneCypionate are far more popular and common choices among beginners, which only require two injections, administered every week.

It has been mentioned in the introduction that Testosterone itself possesses a moderate level of
Estrogenic activity due to its moderate level of interaction with the aromatase enzyme. This should always be considered when Testosterone Propionate dosages are taken into account, as the level of aromatization and therefore Estrogenic activity will always be dose-dependent whereby Testosterone Propionate doses that are high enough for the purpose of physique and performance enhancement will always be high enough to promote notable amounts of aromatization. The higher the dose of an aromatizable androgen (such as Testosterone) that is used, increasing rates of aromatization will result. At the very least, moderate amounts of an aromatase inhibitor is always advised on a cycle involving bodybuilding doses of Testosterone, but this will be covered in greater detail in the side effects section of this profile.

An extremely important point must be made clear to the reader before the example cycles are listed is the fact that Testosterone should at all times be considered the base compound of any and all anabolic steroid cycles. It should also be the very first and only compound utilized in a first-time beginner cycle, and the various reasons are as follows:

1. Testosterones secured spot in every single anabolic steroid cycle is absolutely necessary every single time. For the duration of anabolic steroid cycles, endogenous natural production of Testosterone will always become suppressed and/or completely shut down due to the use of exogenous androgens. The use of some form of exogenous Testosterone is always a necessity in order to maintain normal physiological functions that are governed by Testosterone in the absence of proper endogenous Testosterone levels.
2. Testosterone is the only anabolic steroid that without a doubt can be used on its own, and it frequently is used solitarily by many athletes and bodybuilders. The reason for the ability of solitary use is related to the first point made above.
3. Testosterone is one of the most versatile anabolic steroids in terms of its dosing schemes and its manner of use in cycles. It acts as an excellent bulking and strength agent, an excellent mass building compound, and can also be utilized effectively for cutting cycles and fat loss phases.
Androgenic Side Effects

Being that Testosterone is the prime male androgen, Testosterone Propionate side effects do include the aspect of androgenic side effects as well. It also undergoes conversion into an even stronger androgenic metabolite, Dihydrotestosterone (DHT). Testosterone possesses an androgenic strength rating of 100, which serves to exhibit a considerable amount of androgenic activity in the body. However, Testosterone Propionate side effects in the area of androgenicity have more to do with the fact that Testosterone is converted into the aforementioned stronger and more potent androgen Dihydrotestosterone (DHT) via the 5-alpha reductase (5AR) enzyme.

The 5-alpha reductase enzyme is present in large amounts in certain tissues, such as the scalp, prostate, and the skin. When Testosterone reaches these tissues, it undergoes a high rate of reduction into its more potent androgenic metabolite DHT. It is DHT that is responsible for the greater severity of androgenic side effects. Ancillary drugs such as Proscar or Dutasteride can be utilized to effectively inhibit the 5-alpha reductase enzyme and thereby eliminate DHT at the root of its cause. This will not, however, completely eliminate androgenic side effects due to the fact that Testosterone itself possesses an androgenic strength rating of 100 and will still act as an androgen in various tissues throughout the body even if the potential to convert into DHT is eliminated or reduced.

An alternative (or an adjunct) to 5AR inhibitors such as Proscar is the topical use of Nizoral 2% shampoo, where its active ingredient Ketoconazole acts as a topical DHT blocker in skin and scalp, effectively reducing the probability of androgens triggering male pattern baldness as well as acne breakouts caused by increased oily skin. Androgenic side effects include: increased sebum secretion (oily skin), increased bouts of acne (linked to increased sebum secretion), bodily and facial hair growth, benign prostatic hypertrophy (BPH), and the increased risk of triggering Male Pattern Baldness (MPB) in individuals that possess the genetic trait required for the condition to manifest itself.
Steroids list:
Product Name
CAS NO.
Oral Steriods
Dianabol
CAS:72-63-9
Oxandrolone
CAS:53-39-4
Oxymetholone
CAS:434-07-1
Stanozolol
CAS:10418-03-8
Anti-estrogen
Anastrozole
CAS:120511-73-1
Exemestane
CAS:107868-30-4
Clomifene Citrate
CAS:50-41-9
Tamoxifen Citrate
CAS:54965-24-1
Toremifene Citrate
CAS:89778-27-8
Raloxifene
CAS:84449-90-1
Letrozole
CAS:112809-51-5
Fluoxymesterone
CAS:76-43-7
Testosterone Series
Testosterone Acetate
CAS:1045-69-8
Testosterone Cypionate
CAS: 58-20-8
Testosterone Decanoate
CAS: 5721-91-5
Testosterone Enanthate
CAS:315-37-7
Testosterone Propionate
CAS: 57-85-2
Testosterone Phenylpropionate
CAS: 1255-49-8
Testosterone Isocaproate
CAS: 15262-86-9
Testosterone Undecanoate
CAS: 5949-44-0
Sustanon 250
N/A
Turinabol
CAS: 855-19-6
Oral Turinabol
CAS: 2446-23-3
Stanolone
CAS: 521-18-6
Nandrolone Series
Nandrolone
CAS:434-22-0
Nandrolone Cypionate
CAS: 601-63-8
Nandrolone Decanoate (DECA)
CAS: 360-70-3
Nandrolone Phenypropionate (NPP)
CAS: 62-90-8
Nandrolone laurate
CAS:26490-31-3
Nandrolone propionate
CAS:7207-92-3
Nandrolone Phenylpropionate
CAS:62-90-8
Nandrolone Undecanoate
CAS:862-89-5
Boldenone Series
Boldenone
CAS:846-48-0
Boldenone Acetate
CAS :2363-59-9
Boldenone Cypionate
CAS:106505-90-2
Boldenone Undecylenate (Equipoise)
CAS: 13103-34-9
Masteron Series
Drostanolone Propionate (Masteron)
CAS: 521-12-0
Drostanolone Enanthate
CAS: 472-61-1
Methenolone Acetate (Primobolan)
CAS: 434-05-9
Methenolone Enanthate
CAS: 303-42-4
Trenbolone Series
Trenbolone
CAS:10161-33-8
Trenbolone Acetate
CAS: 10161-34-9
Trenbolone Enanthate
N/A
Trenbolone Hexahydrobenzyl Carbonate
CAS: 23454-33-3
Epiandrosterone
CAS:481-29-8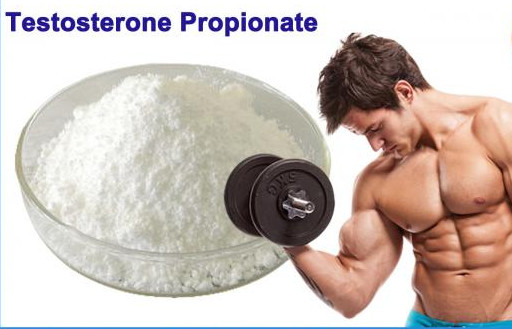 Testosterone Steroid powder Testosterone propionate CAS 57-85-2 C22H32O3 Images
Contact Us
Zhuhaishi Shaohui Technology Co.,ltd

Address

Phone(Working Time)

Fax