Zhuhaishi Shaohui Technology Co.,ltd

Zhuhaishi Shaohui Technology Co.,ltd Steroid Homone Powder Supplier
Home>Products>Polypeptide Hormones>CJC1295 Polypeptide Hormones Peptide Raws Powder CJC-1295 with DAC
English
CJC1295 Polypeptide Hormones Peptide Raws Powder CJC-1295 with DAC
steriodshow

china manufactuer

Enterprise Standard

10g

USD1

Special disguised packaging or as your demand

within 12hours after payment

Western Union, MoneyGram, T/T,Bitcoin

plent of stock
Zhuhaishi Shaohui Technology Co.,ltd2020-07-10 09:46:19

Welcome to my shop! Glad to serve you! Please send your question!
Product Details
Specification:
2mg/vial
CAS:
863288-34-0
MF:
C165H269N47O46
MW:
3647.15
EINECS:
N/A
Purity:
99%min.
Properties:
Lyophilized Powder in vials
Payment:
T/T, Western Union, MoneyGram, Bitcoin
Delivery time:
Within 24 hours
Delivery Mode:
EXPRESS Door to Door
Product Description
99% Purity Polypeptide Hormones Peptide Raw Powder CJC-1295 with 2mg/vial
CJC-1295, 2mg/vial
Molecular Formula:C165H269N47O46 
Molecular Weight:3647.15 
CAS No.:863288-34-0
Specification:2mg*10vials/kit
Sequence: Tyr-D-Ala-Asp-Ala-Ile-Phe-Thr-Gln-Ser-Tyr-Arg-Lys-Val-Leu-Ala-Gln-Leu-Ser-Ala-Arg-Lys-Leu-Leu-Gln-Asp-Ile-Leu-Ser-Arg-Lys(maleimido)
Usage: An obstetric drug used to control postpartum hemorrhaging.
CJC-1295 is an injectable peptide used to increase GH production. This peptide is a  hormone releasing hormone (GHRH) mimetic, or analog. That is to say, it works in the same way as GHRH, and may be referred to as being a GHRH.

The principal use of CJC-1295 is to provide increased GH levels, which also results in increased IGF-1 levels. An increase in these levels can aid fat loss and in some instances can aid muscle gain as well. Generally, a product in the GHRH category, including CJC-1295, is chosen as an alternate to using GH, and only rarely is combined with GH.
CJC-1295 DAC and CJC-1295 (also known as Modified GRF 1-29) are both Releasing Hormones (GHRH). Their action in the human body is identical but the difference between the two peptides are the span of the half-life. Modified GRF 1-29 and Sermorelin have a very short acting half-life of about 30 minutes, while CJC-1295 DAC has a half-life that can last up to approximately 8 days. Many a scientist have reported that the short half-life of Sermorelin and Modified GRF 1-29 is considered to be much more natural as they produce a short pulse.
CJC 1295 without DAC is a 30 amino acid peptide hormone, better known in the community as a GHRH (growth hormone releasing hormone). CJC 1295's main function upon creation was found to boost protein synthesis, increased growth of muscle tissue and many other benefits come with it as well. To mimic the natural release of growth hormone through the natural spikes you would achieve through the day MOD GRF 1-29 (CJC 1295 without DAC) should be injected 1-3 times per day at 100mcg-200mcg doses along with your GHRP of choice.  Now, the most cost effective and in my opinion better way to utilize CJC 1295 is to go with the CJC 1295 with DAC.  This will allow the bodybuilder or athlete to inject 2mg of CJC 1295 with DAC twice weekly along with their daily injection of GHRP.  This will offer smaller but more frequent growth hormone pulses that would ideally get a user closer to exogenous HGH doses.
In conclusion, CJC 1295 with DAC is a powerful growth hormone releasing hormone that can be effectively used with a GHRP in order to maximize the greatest endogenous growth hormone release bodybuilders and athletes are looking for.
Difference Between DAC And NO-DAC?
1. As I have just stated above, when a person sees the term CJC 1295 without DAC this is really means that they are looking at MOD GRF 1-29.  This tetrasubstitued peptide is a modified version of the original GRF 1-29 peptide better known as Semorelin.
2. Due to the extreme short half life of the original GRF 1-29, chemists were able to modify the peptide to offer a longer biological activity that reduced the metabolic clearance.   Although with MOD GRF 1-29 its modification had resulted in a greater peptide bond, the average user will still likely need to inject two to three times a day with a GHRP to get the maximum effectiveness for releasing endogenous growth hormone.
3. Now when the drug affinity complex (DAC) was added to CJC 1295, it allowed for an even greater possibility to utilize smaller GH pulses (what was once thought of as a bleed) that, when combined with a GHRP, will activate growth hormone stores to release throughout the day and night.  When the DAC component was added, this allowed the peptide half-life to be extended to about one week and also provided for steadier blood levels after injection.   Now that we understand how important the DAC factor is, this becomes a much more viable and cost effective way to utilize CJC 1295 with DAC along with a GHRP.
4. The DAC, when added, is able to bind to albumin that circulates the body, literally being able to last for days as it looks for receptors to bind to.  So, in short, if you prefer to use shorter spikes of GH release then the use of the MOD GRF 1-29 (CJC 1295 without DAC) is going to be optimal.  However, if your prefer fewer injections and still want to unleash your growth hormone stores, then 2-3 times a week injections of CJC 1295 with DAC along with your daily injection of GHRP would be the way to proceed for maximizing growth hormone release.
Also Hot-sell Local Anesthesia Powder
| | |
| --- | --- |
| Propitocaine hydrochloride | CAS: 1786-81-8  |
| Tetracaine hydrochloride | CAS: 136-47-0  |
| Procaine hydrochloride | CAS: 51-05-8  |
| Pramoxine hydrochloride | CAS: 637-58-1  |
| Proparacaine hydrochloride | CAS: 5875-06-9  |
| Benzocaine hydrochloride | CAS: 23239-88-5 |
| Lidocaine hydrochloride | CAS: 73-78-9  |
| Articaine hydrochloride | CAS: 23964-57-0  |
| Levobupivacaine hydrochloride | CAS: 27262-48-2  |
| Ropivacaine hydrochloride | CAS: 132112-35-7  |
| Dibucaine hydrochloride | CAS: 61-12-1 |
| Bupivacaine hydrochloride | CAS: 14252-80-3  |
| Articaine | CAS: 23964-58-1  |
| Benzocaine | CAS: 94-09-7 |
| Lidocaine | CAS: 137-58-6  |
| Tetracaine | CAS: 94-24-6  |
| PROCAINE | CAS: 59-46-1  |
Our Service:
1. Fast Delivery: We can delivery within 24 hours upon receipt of your payment.
2. Quality can be promised. Hot sell to Worldwide.
3. Payment Terms: T/T,WU,MoneyGram,Paypal Available.
4. Free Sample available at any time.
5. Tracking your order at any time. Inform your orders further new situation at any time.
6. Package: Professional packing with professional materials.
Our advantage:
1. We have experience in exporting steroids, as you know, EU places much emphasis on them, and you must find a experienced partner who will assure you; 
2. Quality: Our company is a professional leading factory in China in pharmaceutical area, We had stable customers and exported to Germany, Spain, UK, USA, Australia, Middle East, and any other countries. We can provide good references about our company. As for the quality of the products, we e sure they can satisfy you well enough; 
3. Package: Professional packing with professional materials 
4. Delivery: We have products in stock, and we will deliver them soon when your PO arrived. Meanwhile we will give you the tracking number in order to make you know the exact location of the products. We will keep track of the product until they arrive you; We choose the best courier service for you, and with the delivery around 5-7 working days. 
5. Service: Best Service with after-sales service and consultation
Related Steroids Hormone Powder:
| | | |
| --- | --- | --- |
| Testosterone | Boldenone | MGF |
| Testosterone Acetate | Boldenone Acetate | PEG MGF |
| Testosterone Cypionate | Boldenone undecyl(Equipoise) | CJC-1295 |
| Testosterone Decanoate | Boldenone Propionate | CJC-1295 DAC |
| Testosterone Enanthate | Boldenone Cypionate | PT-141 |
| Testosterone Isocaproate | Nandrolone | Melanotan-1 |
| Testosterone Phenylpropionate | Nandrolone Decanoate | Melanotan-2 |
| Testosterone Propionate | Nandrolone phenylprop(Durabolin) | GHRP-2 |
| Testosterone Undecanoate | Nandrolone undecylate | GHRP-6 |
| Methyltestosterone | Nandrolone cypionate  | Ipamorelin |
| Formestane | Nandrolone propionate | Hexarelin |
| 4-Chlorodehydromethyltestosterone | Tibolone | Sermorelin |
| Clostebol Acetate | Trenbolone | Oxytocin |
| Fluoxymesterone | Trenbolone Acetate | TB500 |
| Testosterone Sustanon 250 | Trenbolone Enanthate | HGH 176-191 |
| Mestanolone | Methyltrienolone | Triptorelin |
| Stanolone | Trenbolone Hexahydrobenzyl  | Tesamorelin |
| Mesterolone(Proviron) | 7-keto DHEA | Gonadorelin |
| Methenolone Enanthate | Dehydroisoandrosterone (DHEA) | DSIP  |
| Methenolone Acetate | Oxymetholone (Anadrol) | Selank |
| Methyldrostanolone(Superdrol) | Oxandrolone (Anavar) | BPC 157 |
| Drostanolone Propionate(Masteron) | Stanozolol (Winstrol) | Orlistat |
| Drostanolone Enanthate | Methandienone (Dianabol)  | Ostarine(MK-2866) |
| Tamoxifen Citrate(Nolvadex) | Sildenafil citrate | Andarine(S4) |
| Clomifene citrate | Sildenafil Mesylate | GW501516 |
| Toremifene citrate | Tadalafil, Cialis | RAD140 |
| Exemestane |  hydrochloride | SR9009 |
| Anastrozole | Vardenafil | YK11 |
| Letrozole | Dutasteride | MK-677 |
| Androstadiendione | Avanafil | LGD4033 |
| Androstenedione | Acetildenafil | AICAR |
| Methoxydienone | | Sunifiram |
| Megestrol | Finasteride | Pirfenidone |
| Methylepitiostanol (Epistane) | Yohimbine hydrochloride | TUDCA |
| Estra-4,9-diene-3,17-dione | Eplerenone | 5a-hydroxy laxogenin |
| Stenbolone | 1-Testosterone | Adrafinil |
| Cabergoline | Gestodene | PHENIBUT |
| Rimonabant | Estradiol enantate | Carphedon |
| Mebolazine | Dexamethasone Sodium Phosphate | FASORACETAM |
| Mibolerone | Trestolone acetate | NSI-189 |
| Mifepristone | Chlormadinone acetate | IDRA 21/AMPAKINE |
| Misoprostol | Estriol | Pikamilone |
| Ethynyl estradiol | 17alpha-Oestradiol  | COLURACETAM |
| Ethisterone | 17a-Methyl-1-testosterone | Aegelin |
| L-liothyronine(T3) | Hydroxyprogesterone | Demethyl |
| Trendione(Trenavar) | Norandrostenedione  |   |
| Altrenogest | Estradiene dione-3-keta |   |
| TACROLIMUS | 4-Androsten-3b-ol-17-one | Contact: Ivy Young |
| Tamoxifen | Androst-4-ene-3,6,17-trione | Skype: rdy705 |
| Vardenafil HCL | 6-bromoandrostenedione | Mobile: +8618578209860 |
| 17beta-Estradiol | T4 Sodium Salt | WhatsApp: +8618578209860 |
| Estrone | Estradiol benzoate | |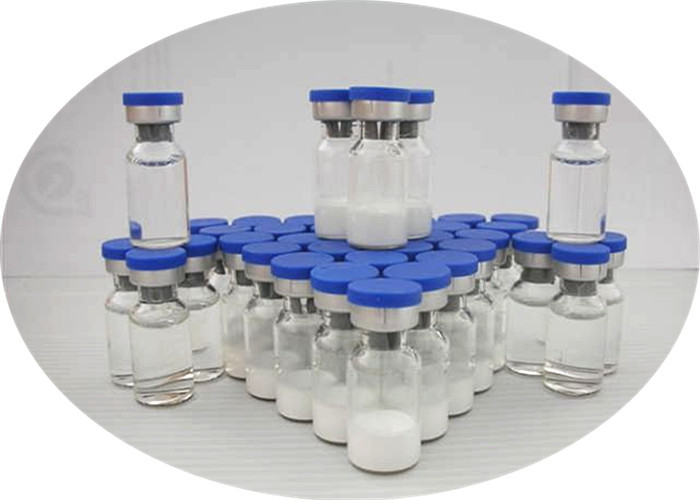 CJC1295 Polypeptide Hormones Peptide Raws Powder CJC-1295 with DAC Images
Contact Us
Zhuhaishi Shaohui Technology Co.,ltd

Address

Phone(Working Time)

Fax