Zhuhaishi Shaohui Technology Co.,ltd

Zhuhaishi Shaohui Technology Co.,ltd Steroid Homone Powder Supplier
Home>Products>Polypeptide Hormones>Legal 901758-09-6 Gdf-8 Peptide Hormone Myostatin Growth Differentiation Factor
English
Legal 901758-09-6 Gdf-8 Peptide Hormone Myostatin Growth Differentiation Factor
901758-09-6

http://www.sinosteroid.com

ISO; SGS

10g

USD1/10g~USD100/10g

Special disguised packaging or as your demand

within 12hours after payment

Western Union, MoneyGram, T/T,Bitcoin

plent of stock
Zhuhaishi Shaohui Technology Co.,ltd2020-07-10 09:46:19

Welcome to my shop! Glad to serve you! Please send your question!
Product Details
Product name:
Myostatin
Other name:
Myostatin
CAS Number:
901758-09-6
Packaging:
foil bag or vial
Appearance:
white powder
Assays:
99%
Shipping:
by express (FedEx,UPS,DHL,EMS), by air and by sea
Payment:
Western Union, Money Gram, T/T and Paypal
Product Description
Legal 901758-09-6 Gdf-8 Peptide Hormone Myostatin Growth Differentiation Factor 8
Quick Details
| | | | | | |
| --- | --- | --- | --- | --- | --- |
| CAS No.: | 901758-09-6 | Other Names: | Myostatin | MF: | C221H366N72O67S |
| EINECS No.: | N/A | Place of Origin: | Hubei, China (Mainland) | Type: | Immune Function Agents, Vitamins, Amino Acids and Coenzymes |
| Grade Standard: | Medicine Grade | Usage: | Animal Pharmaceuticals |   |   |
|   |   | Purity: | 98%min, 99% | Product Name: | GDF-8 |
| Chemical Name: | Growth Differentiation Factor 8 | Appearance: | White powder | Dry: | Freeze |
| Assay: | HPLC 99% | Package`: | 10 mg/vial | Other Name: | Myostatin |

Description
Myostatin (also known as growth differentiation factor 8, abbreviated GDF-8) is a myokine, a protein produced and released by myocytes that acts on muscle cells autocrine function to inhibit myogenesis: muscle cell growth and differentiation. In humans it is encoded by the MSTN gene. Myostatin is a secreted growth differentiation factor that is a member of the TGF beta protein family.

Animals either lacking myostatin or treated with substances that block the activity of myostatin have significantly more muscle mass. Furthermore, individuals who have mutations in both copies of the myostatin gene have significantly more muscle mass and are stronger than normal. Blocking the activity of myostatin may have therapeutic application in treating muscle wasting diseases such as muscular dystrophy.

Purity
GDF-8 has a peptide purity level that exceeds 99.0% as determined by HPLC.

Usage
The gene encoding myostatin was discovered in 1997 by geneticists Se-Jin Lee and Alexandra McPherron who produced a strain of mutant mice that lack the gene. These myostatin "knockout" mice have approximately twice as much muscle as normal mice. These mice were subsequently named "mighty mice".
Naturally occurring deficiencies of myostatin have been identified in cattle by Ravi Kambadur, whippets, and humans; in each case the result is a dramatic increase in muscle mass. A mutation in the 3 UTR of the myostatin gene in Texel sheep creates target sites for the microRNAs miR-1 and miR-206. This is likely to cause the muscular phenotype of this breed of sheep.

Human myostatin consists of two identical subunits, each consisting of 109 (NCBI database claims human myostatin is 375 residues long) amino acid residues. Its total molecular weight is 25.0 kDa. The protein is inactive until a protease cleaves the NH2-terminal, or "pro-domain" portion of the molecule, resulting in the active COOH-terminal dimer. Myostatin binds to the activin type II receptor, resulting in a recruitment of either coreceptor Alk-3 or Alk-4. This coreceptor then initiates a cell signaling cascade in the muscle, which includes the activation of transcription factors in the SMAD family - SMAD2 and SMAD3. These factors then induce myostatin-specific gene regulation. When applied to myoblasts, myostatin inhibits their differentiation into mature muscle fibers.

Myostatin also inhibits Akt, a kinase that is sufficient to cause muscle hypertrophy, in part through the activation of protein synthesis. However, Akt is not responsible for all of the observed muscle hyperthrophic effects which are mediated by myostatin inhibition Thus myostatin acts in two ways: by inhibiting muscle differentiation, and by inhibiting Akt-induced protein synthesis.

A technique for detecting mutations in myostatin variants has been developed. Mutations that reduce the production of functional myostatin lead to an overgrowth of muscle tissue. Myostatin-related muscle hypertrophy has an incomplete autosomal dominance pattern of inheritance. People with a mutation in both copies of the MSTN gene in each cell (homozygotes) have significantly increased muscle mass and strength. People with a mutation in one copy of the MSTN gene in each cell (heterozygotes) have increased muscle bulk, but to a lesser degree.

In 2004, a German boy was diagnosed with a mutation in both copies of the myostatin-producing gene, making him considerably stronger than his peers. His mother has a mutation in one copy of the gene. An American boy born in 2005 was diagnosed with a clinically similar condition but with a somewhat different cause: his body produces a normal level of functional myostatin; but, because he is stronger and more muscular than most others his age, it is believed that a defect in his myostatin receptors prevents his muscle cells from responding normally to myostatin. He appeared on the television show, Worlds Strongest Toddler.

Further research into myostatin and the myostatin gene may lead to therapies for muscular dystrophy. The idea is to introduce substances that block myostatin. A monoclonal antibody specific to myostatin increases muscle mass in mice and monkeys.

A two-week treatment of normal mice with soluble activin type IIB receptor, a molecule that is normally attached to cells and binds to myostatin, leads to a significantly increased muscle mass (up to 60%). It is thought that binding of myostatin to the soluble activin receptor prevents it from interacting with the cell-bound receptors.

It remains unclear as to whether long-term treatment of muscular dystrophy with myostatin inhibitors is beneficial, as the depletion of muscle stem cells could worsen the disease later on. As of 2012, no myostatin-inhibiting drugs for humans are on the market. An antibody genetically engineered to neutralize myostatin, stamulumab, which was under development by pharmaceutical company Wyeth., is no longer under development. Some athletes, eager to get their hands on such drugs, turn to the internet where fake "myostatin blockers" are being sold.

Myostatin levels are effectively decreased by creatine supplementation.

Inhibition of myostatin leads to muscle hyperplasia and hypertrophy. Myostatin inhibitors can improve athletic performance and therefore there is a concern these inhibitors might be abused in the field of sports. However, studies in mice suggest that myostatin inhibition does not directly increase the strength of individual muscle fibers.
 
Product name
Standard
1)MGF
2mg
2)PEG MGF
2mg
3)CJC-1295 with DAC
2mg
4)CJC-1295 without DAC
2mg
5)PT-141
10mg
6)Melanotan-1
10mg
7)Melanotan-2
10mg
8)GHRP-2
5mg
9)GHRP-2
10mg
10)GHRP-6
5mg
11)GHRP-6
10mg
12)Ipamorelin
2mg
13)Hexarelin
2mg
14)Sermorelin
2mg
15)Oxytocin
2mg
16)TB500(1G Thymosin beta 4)
2mg
17)pentadecapeptide BPC 157
2mg
18)HGH 176-191
2mg
19)Triptorelin
2mg
20)Tesamorelin
2mg
21)Gonadorelin
2mg
22)Gonadorelin
10mg
23)DSIP
2mg
25)Selank
5mg
26)Follistatin 344
1mg
27)Follistatin 315
1mg
28)Epitalon(Freeze-dried powder)
10mg
Epitalon(powder in foil bag)
 
29)GDF-8
1mg
30)ACE 031
1mg
31)Adipotide
2mg
32)Deslorelin
20mg
33)nonapeptide-1
powder
34)Argreline Acetate
powder
35)arelin Acetate
powder
36)Bimatoprost(MOQ:1gram)
 
37)AOD-9604
2mg
Below many are our customized powder
Myostatin
1mg
Lanreotide
 
Thyrotropin TRH
 
Angiotensin
 
Terlipressin Acetate
 
SNAP-8
 
Exenatide acetate
 
Fertirelina
 
Octreotide acetate
 
Goserelin acetate
 
Decapeptide-12
 
EYESERYL
 
Thymosin α1 Acetate
 
Serilesine
 
Eptifibatide
 
Desmopressin acetate
 
1)Mentabolan(7a-Methyl-estra-4-en-3,17-dione)
2)Trenavar(Estra-4,9,11-triene-3,17-dione)
3)Estra-4,9-diene-3,17-dione(TREN)
4)Methylstenbolone(2,17a-methyl-5a-androsta-1-en-17b-ol-3-one)
5)Epistane(2a,3a-Epithio-5a-androstan-17a-ol)
6)Epiandrosterone(3β-hydroxy-5α-androstan-17-one)
7)Androsta-3,5-Diene-7,17-Dione (Arimistane)
8)ATD(3,17-keto-etiochol-triene)(androsta-1,4,6-triene-3,17-dion)
9)6BRO(6-Bromoandrostenedione)
10)DHEA
11)1-DHEA(1-Androstene-3b-ol,17-one)
12)4-DHEA(4-Androstene-3b-ol, 17-one)
13)5-DHEA
14)7-keto(7-keto DHEA , 5-Androsten-3β-ol-7,17-dione)
15)19nor-DHEA(19-nor-androstene-3b-ol-17-one)
16)6OXO(4- androstene-3,6,17- trione)
17)11OXO(androst-4-ene-3,11,17-trione)
18)Superdrol(Methasterone)2a,17a-dimethyl-17b-Hydroxy-5a-androstan-3-one
19)Dimethazine,Dymethazine(17b-hydroxy-2a,17b-dimethyl-5a-androstan-3-one-azine)
20)Halovar,Turinabol(4-chloro-17a-methyl-androst-1,4-diene-3-17b-diol)
21)Halodrol(4-chloro-17a-methyl-androst-1,4-diene-3b,17b-diol )
22)Promagnon(4-chloro-17a-methyl-androst-4-ene-3b,17b-dioL)
23)MAX(13-ethyl-3-methoxy-gona-2,5(10)diene-17-one)Methoxydienone
24)M14ADD(Methyl-1, 4-Androstenediol)
25)M1T(17a-methyl-1-testosterone)(17a-methyl-1-androstene-3-one-17b-ol)
26)Methyl-1-AD(Methyl-1-Etiocholenolol-Epietiocholanolone)
27)DIMETHANDROSTENOL( 2,17α-dimethyl-17β-hydroxy-5α-androst-2-ene)
28)7b -Hydroxy-17b -Dihydro-DHEA
29)Hexadrone
30)Cyanostane
31)Furazanbol
32)Methyldiazirinol
33)Stanozolol USP28 (97.0%-102.0%)
34)Oxymetholone USP28 (97.0%-103.0%)
35)Oxandrolone USP28 (97.0%-102.0%)
36)Methandrostenolone BP2000 (98.5%)
37)Testosterone Enanthate USP28 (98.0%)
38)Testosterone Propionate USP28 (97.0%-102.0%)
39)Testesterone Cypionate USP28 (97.0%-102.0%)
40)DECA (18-Methylest-4-en-3-one-17B-ol) also known as Nandronone Decanoate
41)Testosterone Decanoate
42)Drostanolone Enanthate
43)Drostanolone Di Propionate
44)Mesterolone
45)Test Isocaproate
46)Test Phenylpropionate
47)Nadrolone Phenyl
47)Propionate
49)Aromasin(Exemestane)
50)Trenbolone Acetate
51)(Phera)Methandrostenolone BP2000 (98.5%)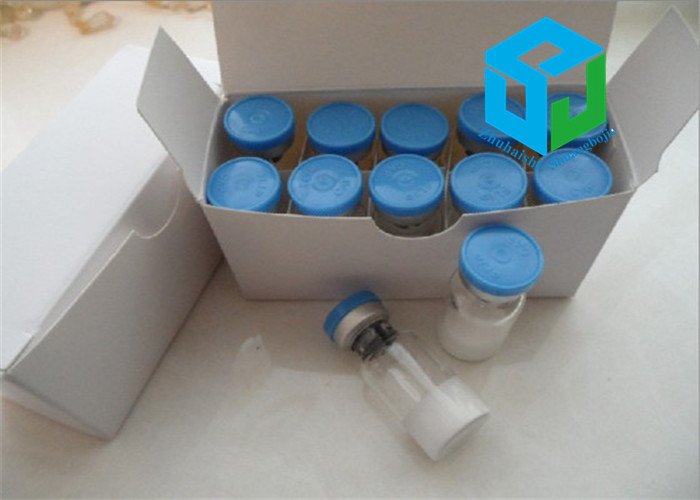 Legal 901758-09-6 Gdf-8 Peptide Hormone Myostatin Growth Differentiation Factor Images
Contact Us
Zhuhaishi Shaohui Technology Co.,ltd

Address

Phone(Working Time)

Fax