Zhuhaishi Shaohui Technology Co.,ltd

Zhuhaishi Shaohui Technology Co.,ltd Steroid Homone Powder Supplier
Home>Products>Muscle Building Steroids>Primbolan Muscle Building Steroid Injection Methenolone Acetate CAS 434-05-9
English
Primbolan Muscle Building Steroid Injection Methenolone Acetate CAS 434-05-9
434-05-9

China

ISO9001

10g

1USD/G

Special disguised packaging or as your demand

within 24hours after confirm your payment

Western Union, MoneyGram, T/T,Bitcoin

plent of stock
Zhuhaishi Shaohui Technology Co.,ltd2020-07-10 09:46:19

Welcome to my shop! Glad to serve you! Please send your question!
Product Details
| | | | | | |
| --- | --- | --- | --- | --- | --- |
| CAS: | 434-05-9 | EINECS: | 207-097-0 | Assay: | 97%-102% |
| Specific rotation: | ° +59~° +50 | Melting point: | 144° C~136 ° C | Loss on drying: | ≤ 0.5 |
| Residue on ignition: | ≤ 0.1 | Molecular Formula: | C22H32O3 | Molecular Weight: | 344.4877 |
| Character: | White crystalline powder | Delivery: | Within 24 hours after your payment | Express: | UPS,TNT,DHL,EMS,HKEMS,FEDEX |
Product Description
Primbolan Muscle Building Steroid Injection Methenolone Acetate CAS 434-05-9
Methenolone Acetate
Product Name:Methenolone acetate;primonabol;primobolone;Meth acetate;primobolan Tablets;meth ace
NE ENANTHATE
CAS: 434-05-9
EINECS: 207-097-0
Assay: 97%-102%
Specific rotation ° +59~° +50
Melting point: 144° C~136 ° C
Loss on drying: ≤ 0.5
Residue on ignition ≤ 0.1
Molecular Formula: C22H32O3
Molecular Weight: 344.4877
Character: White crystalline powder.

Usage:it is very strong, the synthesis of the metabolism and male characteristics is very low, making it the best choice for the game. The drug for women is very good!!!!!
Methenolone Acetate is a dihydrotestosterone based anabolic steroid, Methenolone Acetate is an ester derivative of Methenolone sold commonly under the brand names primonolan. Methenolone Acetate is used by people who are very susceptible to estrogenic side effects, having lower estrogenic properities than nandrolone, Methenolone, in form of enantahte and acetate, is available as an injection or as a oral respectively. Methenolone is an enanthate ester which is quite long-acting.
Methenolone is also not overly suppressive of the HPTA axis, although how suppressive is debatable.
Description:
Primobolan is considered one of the safest anabolic steroids on the market and it carries an excellent safety rating to back this claim. In fact, this steroid has been used successfully to treat underweight children and premature infants without damage. It is also prescribed for osteoporosis and sarcopenia. However, the primary purpose of Primobolan is treating muscle wasting diseases and prolonged exposure to corticoid hormones. It has also proven to be extremely effective in treating malnutrition.
Playing an important role in therapeutic treatment plans, Primobolan is a very popular anabolic steroid among performance enhancing athletes. However, the injectable Depot version is far more popular as the oral version packs a much weaker punch. For bodybuilders, injectable Methenolone Acetate is the preferred form but a quality injectable Acetate version is very difficult to find. Further, the Methenolone hormone itself, while limited in oral form is one of the more commonly counterfeited anabolic steroids out there. It is also fairly expensive in many underground markets. This hormone is well-known for being one of Arnold Schwarzeneggers favorites. How much truth is in that only he can say, but the story is enough for many to make inaccurate assumptions about his feelings on the hormone and how he used it. That we do know. Its also been enough to keep the demand for this steroid fairly high, as well as plague the market with counterfeits.

Primobolan is an oral anabolic steroid that is a little unique compared to many oral anabolic steroids. Before we go any further, its important we distinguish the difference between Primobolan and Primobolan Depot. Primobolan Depot is an injectable version of the hormone that is attached to the large/long Enanthate ester. Primobolan is comprised of the same active steroidal hormone in Methenolone; however, it is attached to the small/short Acetate ester and designed for oral administration.
Product COA:
Product Name
Methenolone Acetate
Items of analysis
Specification
Results
Description
White Crystalline Powder
White Powder
Identification
Positive
Positive
Assay
97.0~103.0%
98.30%
Melting Point
203~208°C
204.7°C
Loss On Drying
0.5%max
0.33%
Specific Rotation
+15°~ +20°
+17.5°
Residue On Ignition
0.2%max
0.09%
Selenium(as Se)
30PPm max
<30PPm
Related Substances
2.0%max
0.80%
Conclusion
The specification conforms with enterprise standard.
HPLC:


Effects of Methenolone Acetate:
Primobolan(Methenolone Acetate) is used to treat muscle wasting diseases in some cases; however, typically only in mild cases or where an immune boost is a benefit. This steroid is not going to pack on mass like Anadrol or Deca Durabolin and most men will not have much use for it in an off-season bulking cycle. We can, however, make an exception for females. Women are far more sensitive to anabolic steroids and a little of a mild anabolic steroid can go a long way. Just as important, most women are not looking to gain 30lbs of weight overnight. Small, moderate increases in weight can often be transforming on their own. Keeping the mild nature in mind, most men who use this steroid for a true off-season cycle will be disappointed.
Where Primobolan will truly shine is as a cutting steroid. In order to lose body fat, we must burn more calories than we consume. While absolutely necessary, this also puts our lean muscle mass at great risk. In fact, even if planned perfectly a fat loss diet will result in some lean muscle tissue loss unless an anabolic protectant is applied. Even with such protection a little tissue loss may occur, which should tell you how important an anabolic agent can be. The key to successful dieting is not simply losing weight, but losing fat while protecting your muscle mass; if these ends are not being met, your diet has not been successful. With a well-planned diet, Primobolan will help you achieve this goal. It has also been shown to have some fairly nice conditioning effects. Those who use Primo often appear harder and more defined. However, most will find the Depot version to be more efficient in the cutting phase, and this includes women.
Cook recipes:

20mls @ 50mg/ml
1g powder
4.8ml BB
0.6ml BA
0.6ml polysorbate 80
12.5ml distilled water
Mix powder, BB, BA, and poly and heat until dissolved. Filter, add water and re-filter
Our Advantage:
1.We have stock so we can delivery quickly at the very day when receive the payment.
2.Best price, first class service, high successful delivery rate. A discount would be given when you make a large order.
3.High quality guarenteed, once any problem is found, the package would be reshipped for you
4.Shipping by express (FedEx,UPS,DHL,EMS TNT HKEMS), by air.The most professional forwarder would be recommanded for you.
5. Warm after-sale service for you 24/7. Any of your question would be solved for the first as soon as possible.Adhering to the principle of customer first conviction.we will provide the best and the most sincere services as possible as we can.

Injectable Steroid Liquid List :
| | |
| --- | --- |
| Product Name | Specification |
| Test Prop | 100mg/ml |
| Test Enan | 250mg/ml ; 300mg/ml |
| Test Cyp | 250mg/ml ; 300mg/ml |
| Test Suspension | 100mg/ml |
| Sustanon | 200mg/ml ; 250mg/ml ; 300mg/ml |
| Deca | 200mg/ml ; 250mg/ml |
| NPP | 100mg/ml ; 150mg/ml |
| Equipoise | 200mg/ml ; 250mg/ml ; 300mg/ml |
| Tren Ace | 100mg/ml |
| Tren Enan | 100mg/ml ; 200mg/ml |
| Masteron | 100mg/ml ; 150mg/ml |
| Primobolan | 100mg/ml |
| Supertest 450 | 450mg/ml |
| Anomass 400 | 400mg/ml |
| Ripex 225 | 225mg/ml |
| Tri Tren180 | 180mg/ml |
| Tri Test 300 | 300mg/ml |
| Tri Deca 300 | 300mg/ml |
| Test Blend 450 | 450mg/ml |
| Test Blend 500 | 500mg/ml |
| Nandro Test 225 | 225mg/ml |
| Mass 500 | 500mg/ml |
| Cut Depot 400 | 400mg/ml |
| Tren Test 225 | 225mg/ml |
| Nandro Test Depot 450 | 450mg/ml |
| EQ Test 450 | 450mg/ml |
| Rip Cut 175 | 175mg/ml |
| Tren Test Depot 450 | 450mg/ml |
For more details,please feel free to contact me.
Contact:Miss June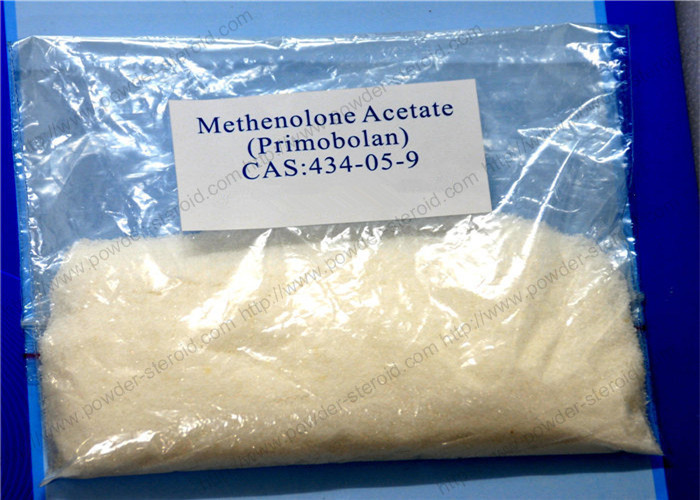 Primbolan Muscle Building Steroid Injection Methenolone Acetate CAS 434-05-9 Images
Contact Us
Zhuhaishi Shaohui Technology Co.,ltd

Address

Phone(Working Time)

Fax